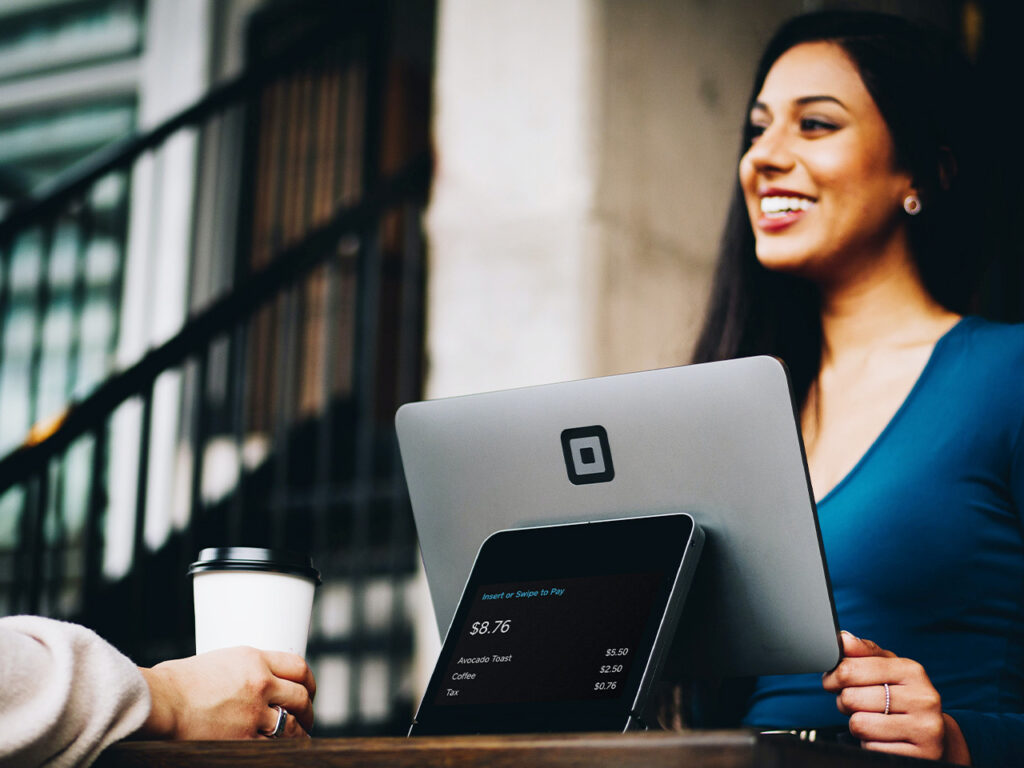 Customer club
Customer loyalty programs are one of the most common ways to engage customers and drive sales. We can offer a complete solution that allows you to provide the right offer to the right customer.
Complete customer loyalty system
Digital customer loyalty program
Inviting your customers to a digital customer club allows you to get to know them better. Joining a customer club is not uncommon today and it often gives customers access to exclusive offers, discounts, or other benefits from companies they like to shop from. For businesses, this means a better understanding of the customer's buying behavior, engagement, and interests, making it easier to customize offers and discounts for increased conversion.
Build stronger relationships with your customers
Companies can offer different types of loyalty programs, such as a points-based club where customers accumulate points for every purchase they make and can then use the points to get discounts or other rewards. It can also be a VIP club where customers get access to exclusive products or events that are not available to the general public.
Being part of a customer club can give customers a sense of being appreciated and that the company cares about their loyalty. It can also create a feeling of belonging and community with other customers who are also members of the club.
In addition, a customer club is also an effective tool for gathering customer data and insights, which can be used to tailor marketing efforts and product offerings to better meet the needs and preferences of customers. This can lead to increased customer satisfaction and retention, as well as improved customer acquisition through positive word-of-mouth recommendations. Overall, a well-executed customer club can strengthen the relationship between a company and its customers and ultimately drive business growth.
In summary, being a part of a customer loyalty program is a popular way for consumers to access exclusive benefits and for businesses to increase their customer loyalty. It is a win-win situation for both the customer and the business, and can help create a stronger relationship between them.
If you want to know more about our customer loyalty system or need help getting started with your customer club, you should schedule a meeting with us.
For better communication with your customers
We offer solutions for a complete customer loyalty program for various types of businesses. Our customer loyalty program combined with PRO touchscreen makes it easy for your company to communicate with customers and create personalized offers and discounts. It is also easy for your customers to participate in the campaigns and for new customers to sign up for the customer club.
Customer club for the customer
Being part of a customer club can give the customer a sense of belonging and community with other customers. It also gives them the feeling that they are appreciated and that the company cares about their loyalty. For a customer, membership in a customer club usually means an opportunity to e.g. collect points or take advantage of various benefits.
Customer club for your company
For companies, a customer club is an effective marketing strategy to increase the loyalty of existing customers and attract new customers to the company. By offering exclusive benefits and discounts, companies can increase their sales volumes and create a more stable and loyal customer base.
Different types of customer club
Companies can offer different types of customer clubs, for example a points club where customers collect points for every purchase they make. The points can then be used to get discounts or other rewards. A customer club can also be a type of VIP club where customers get access to exclusive products or events that are not available to the general public.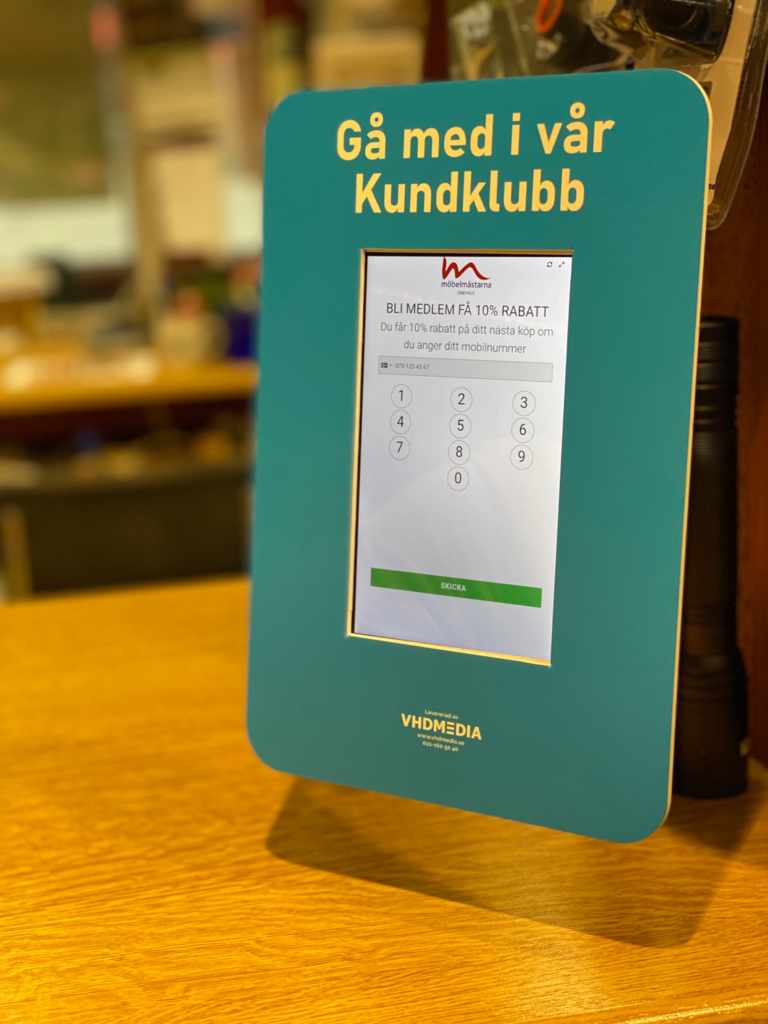 Customer loyalty system with hardware
Customer club PRO
Möbelmästarna has chosen to use our customer loyalty system in combination with a touch screen, which we call PRO. Möbelmästarna's customers can easily and quickly become members of their customer club and take part in personalized campaigns.
One of Möbelmästarna's campaigns returned several hundred thousand kroner in increased sales during one and the same campaign month.
With our PRO, a portable tablet, you get a tool for customer interaction in store. It is primarily used to capture visitor data but there are a host of other interesting applications that promote the relationship with your customers.
With PRO, customers can join your customer club, send the latest discounts or your loyalty card to themselves. In this way, you increase your customers' engagement with the campaigns you have and you extract the important customer data. By allowing your customers to quickly and digitally have a relationship with your business, you get more loyal customers who prioritize your business over other competitors.
At the same time, apart from the fact that it is incredibly simple, you can collect personal data and at the same time comply with GDPR as all customers who register using PRO approve that you process their personal data.
All the information you collect via PRO is saved and can be used for a campaign in the same simple system. So you can get customer information via PRO, create a campaign for, for example, all your new customers for the month and send out the campaign to offer them a "come back discount of 20%". Then you can follow the sales in real time via our statistics, all in one and the same system.
CONTACT US
How can we help your
company grow?
We combine our experience and industry knowledge to help you succeed.
Please fill out the form on the right or contact us directly by clicking on the chat icon in the bottom right corner of the page.