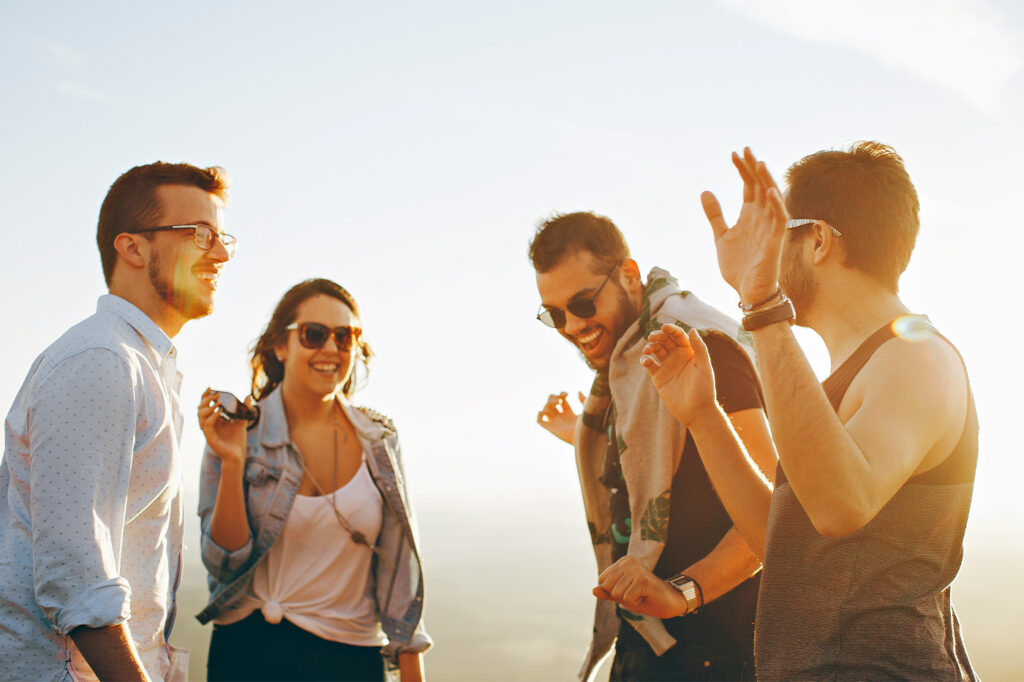 Enterprise
Enterprise is a package solution for decision-makers who demand high quality, innovative solutions, and proactive actions. Communicate with your customers via multiple channels through a single interface.
Increase customer confidence and awareness with one of the market's most powerful platforms
Communicate with customers through multiple channels
Are you a decision maker who demands high quality, innovative solutions and proactive actions? Then Enterprise solution from us is the absolute best choice. Everyone who buys Enterprise from us should get the best possible experience in a service characterized by quality and forward-thinking, both in terms of the service itself but also the personal contact.
Reach more customers immediately with our fast, secure, and reliable communication services. Take your communication to the next level with a platform built for scalability, speed, and delivery capability, whether you want to send or receive SMS or email from anywhere in the world. Our Enterprise solution can meet your need to communicate with your customers via multiple channels (individually or collectively) through a single interface.
Enjoy seamless communication whether you need to send a few or many important SMS or emails, thanks to our proactive infrastructure with direct agreements with operators. If you wish to send SMS to the whole world, you can do so via a single interface and enjoy all the benefits of a platform built for enterprises, where our platform ensures compliance and value.
Our API allows you to securely and quickly connect your existing systems for lightning-fast communication, whether it's for marketing messages, bidding, appointment scheduling, deliveries, or alarms. With Enterprise, you can combine SMS and email communication under one interface, as well as send individually tailored messages. We have one of the market's best delivery capabilities and consider your messages equally important, regardless of your size.
This is included in Enterprise
SMS
Increase your customers' trust and awareness of your brand, product, or service. Through our SMS service, existing customers will make purchases more frequently or in larger quantities, while you can quickly and easily attract new customers to make a purchase. Overall, SMS is an efficient and cost-effective method of reaching customers in a fast and personalized manner.
E-mail
In combination with SMS, we offer Email campaigns within the same tool. Email marketing is a simple and effective way to maintain and strengthen customer relationships. With our email campaign service, it's quick to create appealing newsletters or impactful campaigns alongside SMS.
Functionality
We have the capacity to meet and develop our services according to your requirements specification in combination with your existing systems.
Personal contact
We can help you get started in no time and create the communication flows your customers require. With Enterprise, you have access to technical support 24/7, every day of the year.
Guaranteed connection to the world with the highest quality
Enterprise - A business-driven platform
Reach all your customers around the world via a single API and enjoy uninterrupted SMS service at the scale you need with Enterprise.
With direct operator connections, we guarantee a proactive infrastructure with superior performance and reliability, no matter where in the world you want to send SMS, especially for business-critical messages that must be delivered regardless of the size of your SMS campaign. We naturally support API and SMPP, so you can enjoy uninterrupted SMS service at the scale you need.
Make your global SMS campaigns faster and more reliable, without paying more. Our intelligent routing engine explores multiple routing parameters in real-time to find the shortest path for each message. Our direct connections help you keep costs low and at a fair price.
Don't limit yourself to 160 characters.
Create international SMS messages in any language, format or length. Our platform automatically sets the correct encoding to ensure that your text is displayed perfectly on all devices worldwide. No matter how long your message is, our system will make sure it displays as intended on any device. Combine your SMS messages with email messages, with or without pre-set triggers and individual flows, all in the same interface.
Proven and scalable platform.
The infrastructure is designed to be fault-tolerant and secure, which creates reliability and scalability, with a particular emphasis on security. The infrastructure is connected to geographically redundant data centers with backup power and other necessary security measures to ensure no interruptions occur. Our data center operates in a highly secure, technically advanced environment. Our cloud is supported and maintained proactively. We have strict security and business continuity measures in place to provide the best conditions for our customers worldwide.
Here are some of our features to maintain uninterrupted operation:
Monitoring and alarms - active QoS (Quality of Service) monitoring.
Automatic Routing Subsystem - in conjunction with monitoring and alarms, we handle all SMS with the highest quality. The system automatically selects the absolute best route for a given time frame.
Account slots- each account has its own queue and is not affected by other traffic, allowing us to handle very large volumes and maintain extremely high levels of quality.
We continuously work to ensure the security and efficiency of our architecture, functions, procedures for incidents or patches, human risk, inventory and classification, physical and network security, and encryption. As our customer, you should simply feel secure in choosing us as your provider.
Do you want to learn more about our security? Contact us to get access to our Security Declaration.
CONTACT US
How can we help your
company grow?
We combine our experience and industry knowledge to help you succeed.
Please fill out the form on the right or contact us directly by clicking on the chat icon in the bottom right corner of the page.